COLOR 'N AMERICA
"A people without the knowledge of their past history, origin and culture is like a tree without root," said Marcus Garvey. His is absolutely correct. Without understanding how you arrived makes it increasingly difficult to know where you are headed - and more importantly - how to get there.
African-American history is a broad, massive and intricate subject with world-shaking events that have dramatically, in some instances, shaped American history. However, African-American history has often been reduced to a handful of people, memorable moments and events. Undoubtedly, most people remember courageous stories like the Underground Railroad, the famous "I have a dream speech by Dr. Martin Luther King Jr., the Nat Turner rebellion, or plight of the Tuskegee Airmen. But the black experience is simply too important to be identified by only a few significant and important events to know and remember.
Discover the people and events that shaped American history. From builders of the world's first civilizations and Kings and Queens in Africa to slavery in America and the Civil Rights movement. From Sojourner Truth, the first black woman to ever sue and win a case against a white man to Benjamin Bradley, who built a working steam engine from two pieces of scrap mental and a barrel. From Cathay Williams, the first African-American woman to enlist in the military when women weren't allowed, to Robert Carruthers, who invented the ultraviolet camera NASA used when it launched Apollo 15 in 1972.
As African-Americans, it is imperative to understand our heritage and history. While America traditionally revels in either Civil War battles or founding fathers, many great contributions of African-Americans have widely gone unrecognized. But we cannot forget. In an effort to honor African-Americans expansive and growing history, we must pay tribute to the struggles and achievements of the people and events that have shaped our nation.
Color 'n America has taken the appropriate steps to ensure the preservation of African-American history. Snapshots of African-Americans are seen in different stages of history, with a summation to any one topic or event. Only when you see all the pieces together, can you truly see the bigger picture, and understand where we are in forging ahead to a better future. After all, knowing the past opens the door to the future. It is all that makes the present coherent, and our common heritage is all that binds us together.
SECURITY PROFESSIONAL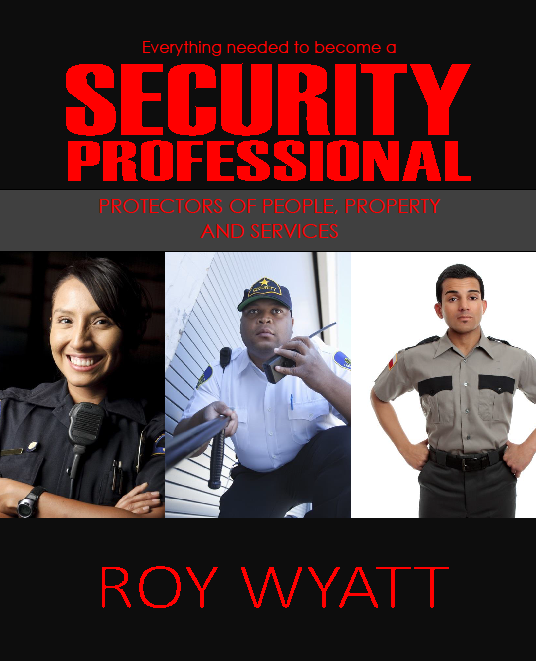 This book was written to not only enhance professionalism within the Security industry, but provide security professionals with the expectation required on their part as well as the Client and Security Provider. With the opportunity to affect so many lives, I felt compelled to create something that better prepares Security Professionals of their expectations.
Security Professional is a must have if you want to achieve your full potential and success in Private Security. Whether you want to gain knowledge of the industry, learn it's policies and procedures, what authorities you have - it's all here.
Some of the areas covered are:
Duties and Responsibilities

What obligations you have to employers, and what you don't

Company and Client Expectations

Rules/Standards of Conduct

Qualities needed for Success

Authorities Security Officer's possess

Difference between Private Security and Law Enforcement
Private Security is a well-respected industry relied on to protect privately owned most valuable commodities: people, property and services.
Many citizens judge private security based on public perception from media sources. These are misleading and incredibly damaging. They do not paint an accurate portrayal and ends up causing more harm than good. And once involved, they quickly determine it's level for maturity, professionalism, commitment, skill set, educational requirements and good
judgment needed that oftentimes leads to industry turnover.
There are many assumptions out there. However, the biggest is that mostly anyone can perform security related duties with very limited to no education or training. On some contracts, this is maybe true, but certainly not the majority. In fact, people with former careers in law-enforcement, military and/or correction have found it challenging. We all know it's impossible to train for every scenario, but being professional MUST start with the officer. It has nothing to do with the job, status or pay.
Security providers, clients, customers and the general public expect Security Officers to uphold the tradition of respect, commitment and professionalism it was built on. Because of a few, the industry has been tarnished and oftentimes played out in the media as lazy slobs sitting around all day making poor judgment decisions. Do not mistake this portrayal. It's far from the normal, plus is discredit the industry and officers who are professional. But it's up to the Security Officers to change it.
There's no magic. If the process of excelling in the security industry appears to be complex, it's really simple. It's straight forward. You need to know what's expected, understand how things work, how to conduct yourself, and be prepared.
If you have the desire, don't take the industry for granted. Get help! Let the Security Professional get you there.
LIFE LESSONS REVEALED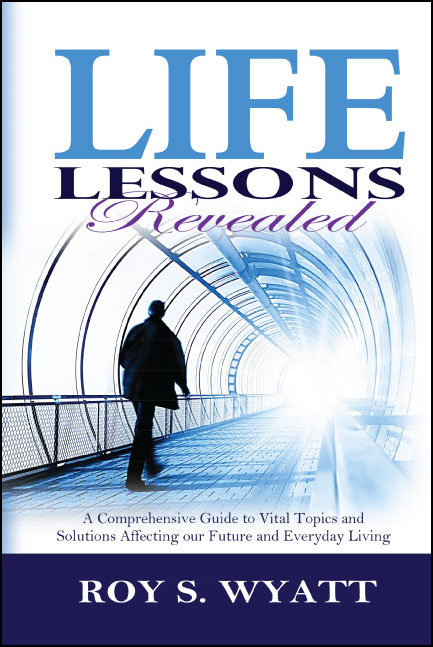 We all say at some point in our lives "I wish I knew then what I know now." Well this book works on that sentiment.
As a country we have so much knowledge and experience that's compelled us to become a great nation, but as a people, sadly we haven't reached these heights.
With all the knowledge and technology we have:
Most of the country is still in debt and don't know why or how to get out.

We have an epidemic of drug use and abuse, and parents don't know the symptoms or avenues of getting help.

America has the highest divorce rate of all countries, along with the highest obesity second only to Mexico.
How did we get this way, and more importantly how do we fix it!
Many people know the answers and can help in a multitude of

situations, but most due to a need to know basis, selfishness, need to be paid, many of us don't get the answers needed or only when in dire situations. The truth is, it's impossible to learn everything in life from our parent, loved ones, and circle of friends.
If we truly want everyone to succeed, as we often say, we must give them certain information "beforehand" to improve their chances - NOT WHEN IT'S TOO LATE. And that's what this book is about.
Life Lessons Revealed provides insight and understanding into the most vital topics that impact our way of life such as: Credit and Debt, Payday Loans, Drugs and Alcohol, Controlling Weight, Jobs and Education, Relationships and Marriage, Home Ownership and so much more.
We say if I knew then all the time, but do we really mean it. Well here's your chance. Many of life's answers have been rev
ealed from various people from all walks of life. I want to share with you the life lessons learned in hopes of improving your life. By knowing what's been learned, you can adjust your path or lifestyle to fit the outcome you desire. How you use it can not only determine your future, but affect others as well. Learn from the sources in the areas discussed and use it to your advantage. After
all, that's the real purpose for writing the book.
READING THIS BOOK WILL GIVE YOU A MORE PROFOUND VISION OF HOW YOU VIEW YOURSELF AND INTERACT WITH THE WORLD.
PRIVATE SECURITY MANAGEMENT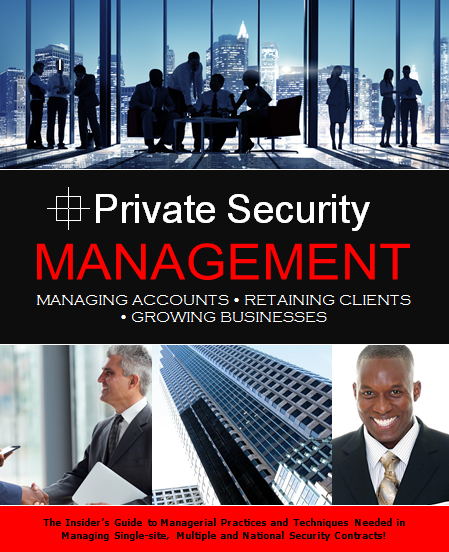 There are many books written informing how to manage. Everyone has their interpretation based on what has worked for them, but many are written informing what needs done versus "how" to actually do it. It is easy to tell someone be creative in their scheduling when they don't have enough bench strength, or discipline someone that breaks policy procedure to correct inappropriate performance. But do you know how to effectively discipline someone, and is it the correct answer? And what is being creative in scheduling? Creative to you can mean something totally different to myself or someone else.

In the Private Security Industry, these managers need proven techniques and solid examples - not a point in the right direction. These managers don't have time to figure it out along the way. The time it takes trying to decipher this can often mean success or failure to the employees, the Security Company, and the clients.
Private Security Management is for the managers that "MAKE IT HAPPEN". The ones on the front lines ensuring the expected level of service is delivered while satisfying everyone in the process. These managers have many titles: OPERATION MANAGERS, AREA/FIELD MANAGERS, SITE MANAGERS, ACCOUNT MANAGERS, REGIONAL, DIRECTOR OF SECURITY, ASSET PROTECTIONS MANAGER, etc. Although the titles vary, their duties remain the same - to successfully manager a team of officers on a single or multiple client accounts.

This book encourages managers to look at their accounts as a business, and demonstrates how current effective management techniques can be used to improve managers efficiency and overall productivity. The author takes proven management principles and applies them to everyday duties of effectively managing security accounts. Do not interpret what needs done. Clients, the Security Company, and your employees need results that only come from managers demonstrating this in their performance.
Private Security Management is a must have for the managers who interact with clients and employees continually. Their level of expertise and know-how will have the biggest impact on these accounts overall success or failure.
DARK SECRET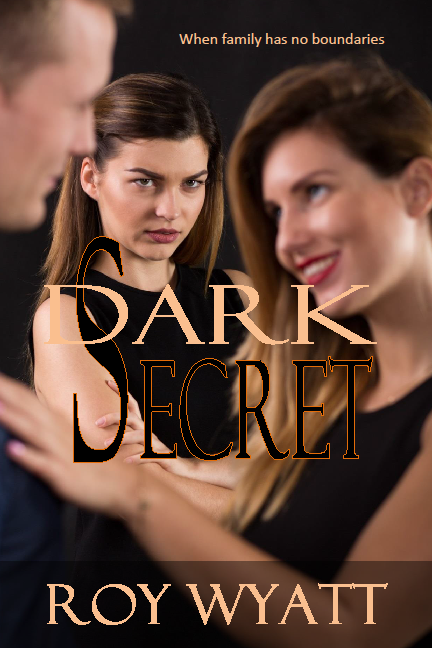 A committed family man
A loyal friend
A jealous ex-girlfriend
A woman who stops at nothing to get what she wants
A secret to die for
FOR TEENS AND YOUNG ADULTS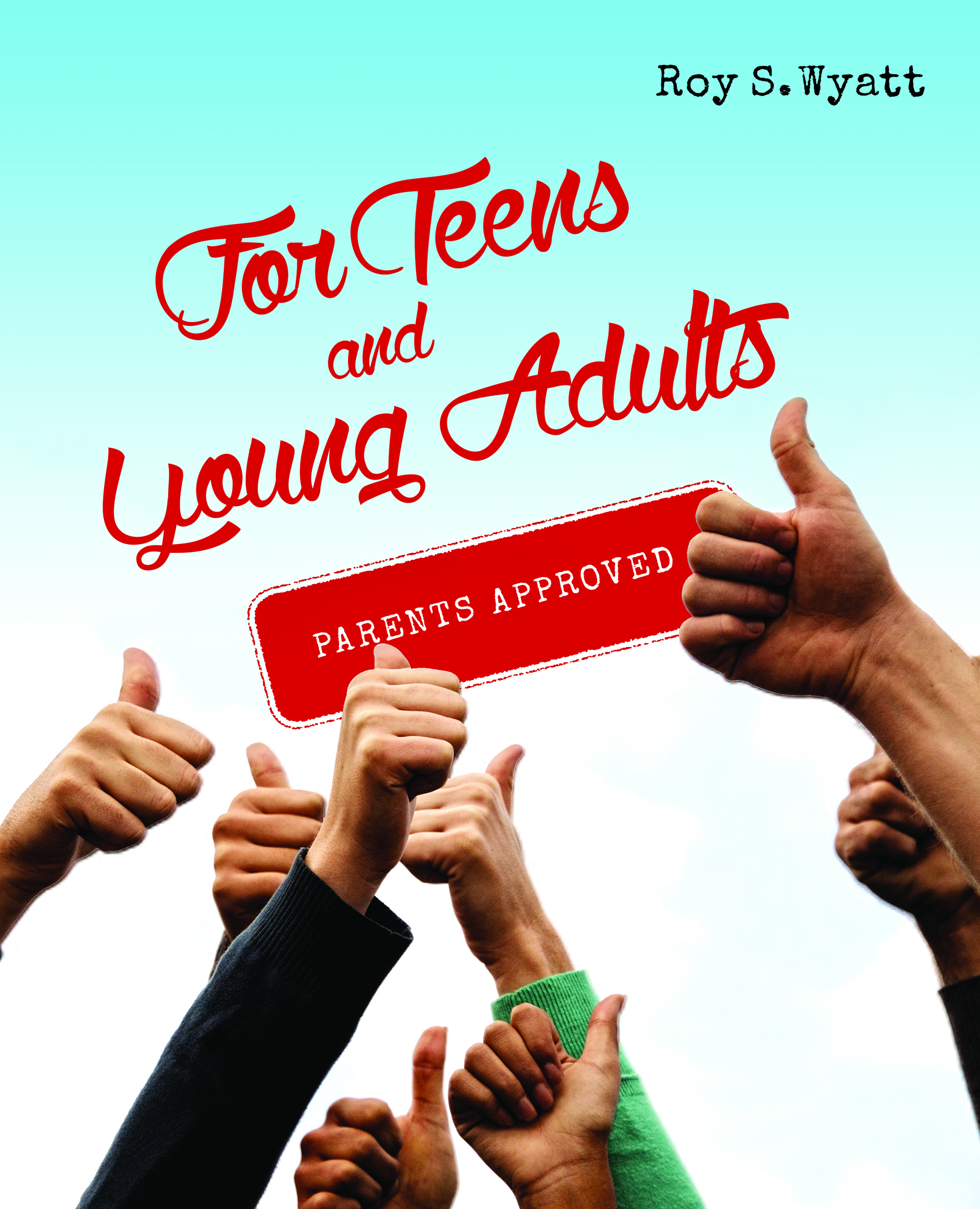 Let's face it, teens and young adults today face challenges uncommon 10, 15, 20 or more years earlier, but none tougher than themselves. From insecurity, low self-esteem, immaturity, bad influences and depression, these account for a majority of the risky behaviors, why lives are heading in the wrong direction, going nowhere, or end before it starts. But much of this can be avoided; by understanding themselves, their parents, recognizing the warning signs, and knowing some basic life lesson tips, better choices can be made to navigate life challenges.
The reality is, some parents need to accept responsibility. From bad decision-making many teens and young adults are thrust into conditions beyond their control, but still expected to thrive in a cold, harsh and unforgiving environment. And without the necessary support, role models, guidance and education, situations become increasingly difficult to reveal any positive perspective.
This book deals with the underlying reason. By understanding WHY, teens and young adults can recognize the symptoms and manufacture their response to achieve maximum results. This book puts teens and young adults in the driver's seat to control their future. By giving them strong advice and knowledge to avoid many of life challenges, they not only can better manage their lives, but thrive even in unconventional or other than ideal circumstances. Simply put, this book prepares young adults to handle life's pressures and make the right decisions - the stuff adulthood is built on.
PRIVATE SECURITY MANAGEMENT
This book is and updated version of earlier "Private Security Management" but with additional topics such as: Discrimination, Workplace Politics, Harassment, Dealing with Difficult People, Workplace Drama, Firing Employee, and more.
It is also filled with photographs, illustrations, chapter summaries and learning objectives.
A PROMISE KEPT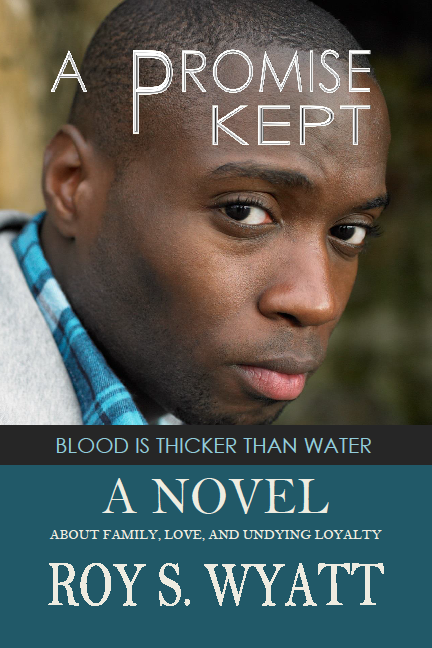 At just 19 years old, Charles has already faced enough tragedies for a lifetime. Like so many others, he began spiraling out of control. And the most important people he once could turn to are n o longer available.
Without his parents to guide him, he feels alone. Now he must navigate the world through the eyes of adolescence and make some tough decisions himself.
From his parents will he has inherited more money than most people dream of at such a young age. Like so many others the lure of freedom, independence, and easy money takes a toll and attitude gets the best of him.
Now a string of unsolved murders, including a Police detective have occurred and due to unfortunate circumstances, Charles has become the number one suspect. All the police instincts points to him. However, anyone that gets close to finding any real evidence ends up disappearing or dead.
All his life Charles has been taken care of. If brought to trial, he could be facing the death penalty or life without the possibility of parole. He quickly realizes he's not equipped to handle life alone and need to turn his life around. But is it too late?
Is it a coincidence Charles knows all the victims? Is someone actually looking out for him? Or is he a cold-blooded killer hiding behind his mild-mannered persona and charm. One way or another they're about to find
Books may be ordered through online retailers including: Amazon, Barnes
& Noble, Books-A-Million, Alibris, Borders, etc.